At the end of May, Grupo Argraf took part in the XXIII Annual Congress of AIFEC (Iberian Association of Continuous Label Manufacturers), which was held in Marrakech. Our delegation was composed by Alberto Torroba (General Manager of the Group), Miguel Ángel Torroba (General Manager of Argraf Cataluña) and the Production Management of the Oyón plant (Pilar Torroba, Alicia González and Paco González).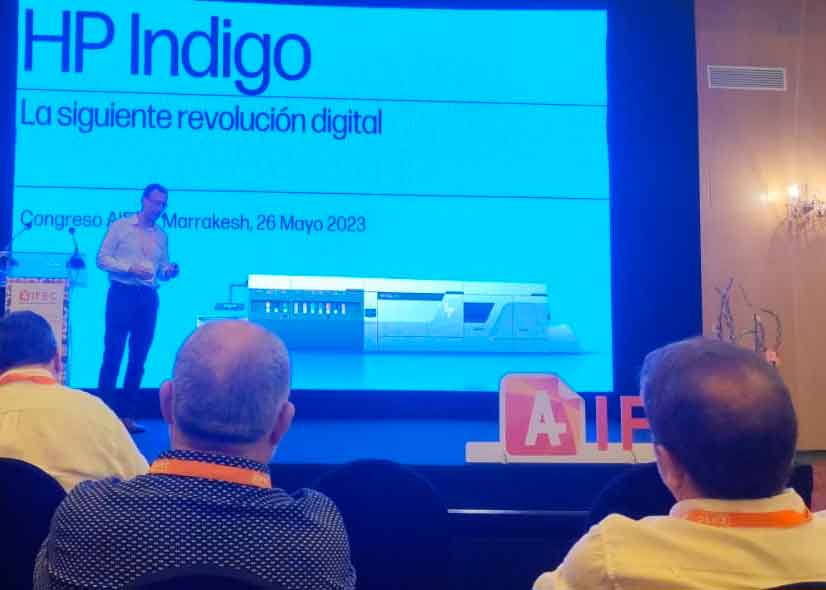 Under the title 'Attracting and retaining talent in the sector', the conference served to analyse the new ways of managing companies to attract and retain talent, and to give value to the people who work in the label sector. As a result, we came away from Marrakech with two interesting reflections that we can integrate into our day-to-day work: the first is that the digitalisation and simplification of production processes can help us to bring young, digital natives into our printing plants. The second is that the application of automation to eliminate repetitive tasks can help us to develop more attractive career plans for our employees.
Of course, the Congress also served to learn about the main industrial innovations, thanks to the different presentations by the sponsors, and as a learning tool through the technical presentations given by our collaborating partners: suppliers of paper, inks, printing ribbons, tools, printing machinery, finishing machinery, auxiliary machinery, etc.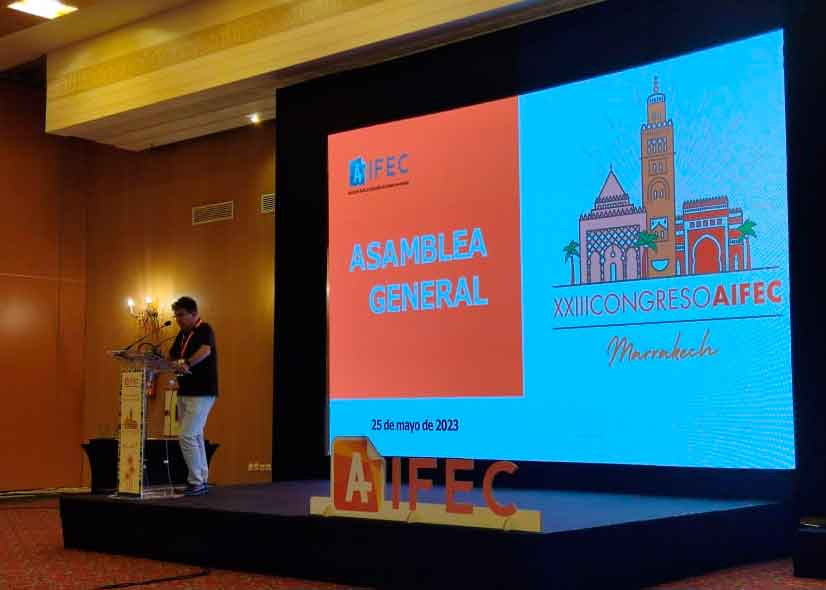 On the other hand, this XXIII AIFEC Congress has also left us with masterful sessions by BeLiquid, and his particular way of "singing" how to face the change curve; by Valerie Guillotte (Kolokio), with her curious philosophy of people leadership and, finally, by Javier Cebreiros with his energetic way of communicating and motivating.
For Grupo Argraf, the basis of any business growth comes from weaving a solid and extensive network of relationships; therefore, having this space to share points of view and chat with other entrepreneurs in the sector was totally enriching. Throughout the four days, there were great opportunities for networking between label manufacturers and collaboration with different types of suppliers.
Finally, during the Congress, the farewell ceremony was held for the outgoing Board of Directors, who have done an impeccable job during this time, with particular emphasis on their visionary president José Ramón Benito. It is now time to welcome the new Board, headed by José Carrasquer from Etygraf and our managing director, Alberto Torroba, as vice-chairman.