At Grupo Argraf we have become loyal allies of the wine sector. In the world of wine, to a large extent, the consumer's choice is based on the appearance of the bottle. And here, Grupo Argraf is the undisputed leader. In Spain, practically all the important wineries and the vast majority of the others work with us. Not in vain, we can say that 900 million bottles of wine carry our brand.
That is why we like to support the wine sector in its initiatives. We have become sponsors of the Underground tasting cycle, organised by NueveCuatroUno and Calado by Criteria, and of the 17th edition of the lomejordelvinoderioja.com Tasting Club.
The Underground tastings are now in their third edition, as is our sponsorship, with the aim of promoting Rioja wine and bringing it closer to consumers. In an incomparable setting (Calado, on Calle Ruavieja in Logroño), attendees will be able to enjoy the new wines from Bodegas Murua, Sierra Cantabria, Muga and Beronia.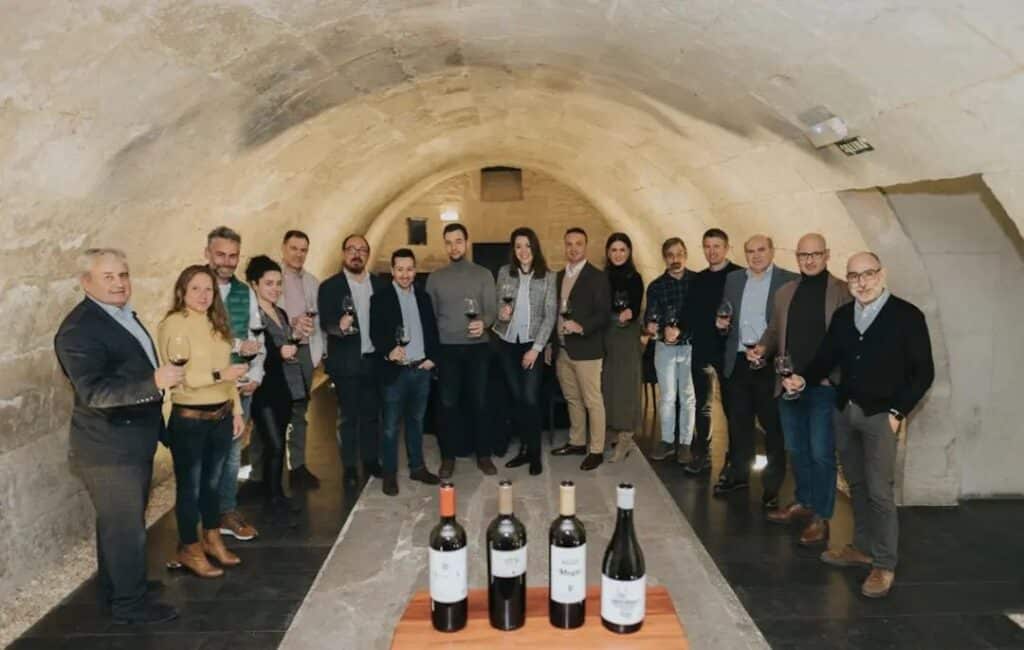 Four days that start on Wednesday 22nd February with the winemaker Mathieu Barrault, who will present five Murua wines, as well as talk to the attendees about the history of the winery and future projects.
All this paired with unique and quality pinchos from Delicious Gastronomy to close a unique wine experience that Grupo Argraf is proud to sponsor.
In addition, as a preamble to the tastings, a meeting was held between the sponsors of the event, in which the current situation of the Rioja Qualified Designation of Origin was discussed. Our general manager, Alberto Torroba, took part in this debate to focus on the slowdown in demand and the increase in delivery times, which have gone from two or three days to two or three months. And to all this he added that there is a price increase practically every month.
In parallel to these Underground tastings, Grupo Argraf is also present at the 17th edition of the lomejordelvinoderioja.com Tasting Cycle. 17 years without missing this event.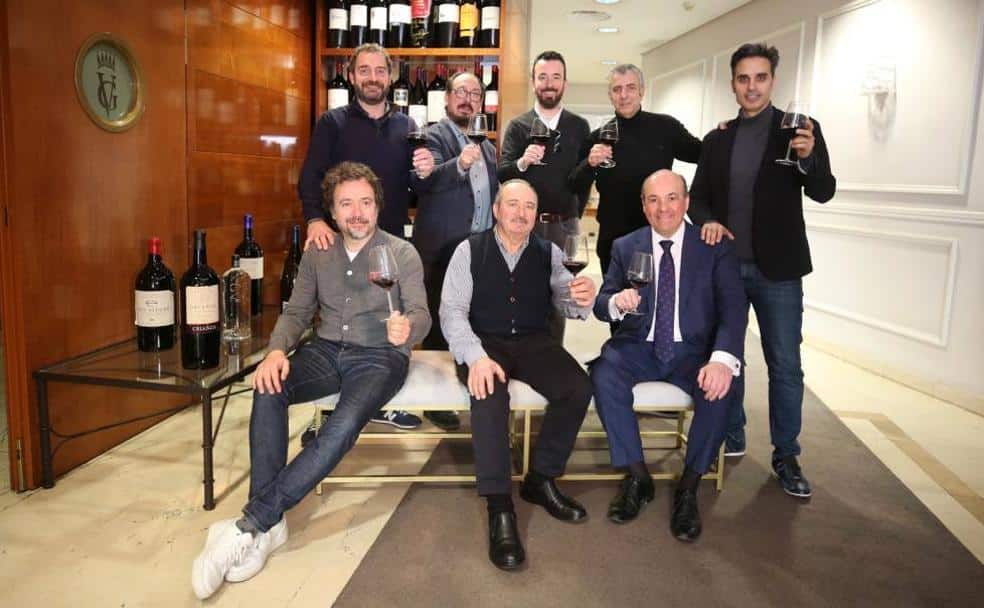 The presentation of this new edition took place on 17 February at the Hotel Gran Vía in Logroño and was attended by our general manager, Alberto Torroba. This new season will begin on 23 February with the wines of Miguel Merino, although Álvaro Palacios, Tierras de Murillo, Palacios Vinos de Finca, Bodegas Martínez Lacuesta, Bodegas Abeica, Ontañón with its new project Queirón, Víctor Ausejo, who will share the limelight with Sístole, and, finally, Bodegas y Viñedos Pujanza will be part of this select club.
Undoubtedly, tastings that will allow you to discover the region through its wines. Wines that speak of Rioja, but each with its own style, identity and personality. As our managing director acknowledged in the presentation: "A window to get to know the new wines from all the areas of Rioja".
An initiative that is about to come of age and that reaffirms our commitment to collaborate with initiatives that promote the wine sector. A crucial sector for our company.