If there is an important event in the Rioja wine and social calendar, the annual vintage presentation party organised by Bodegas Familiares de Rioja is one of them. After its cancellation last year due to the pandemic, this edition was welcomed with more enthusiasm than ever. And from Grupo Argraf, sponsor of the event, we did not want to miss this long-awaited reunion, which was attended by our general manager, Alberto Torroba, to learn first-hand about the novelties of each producer.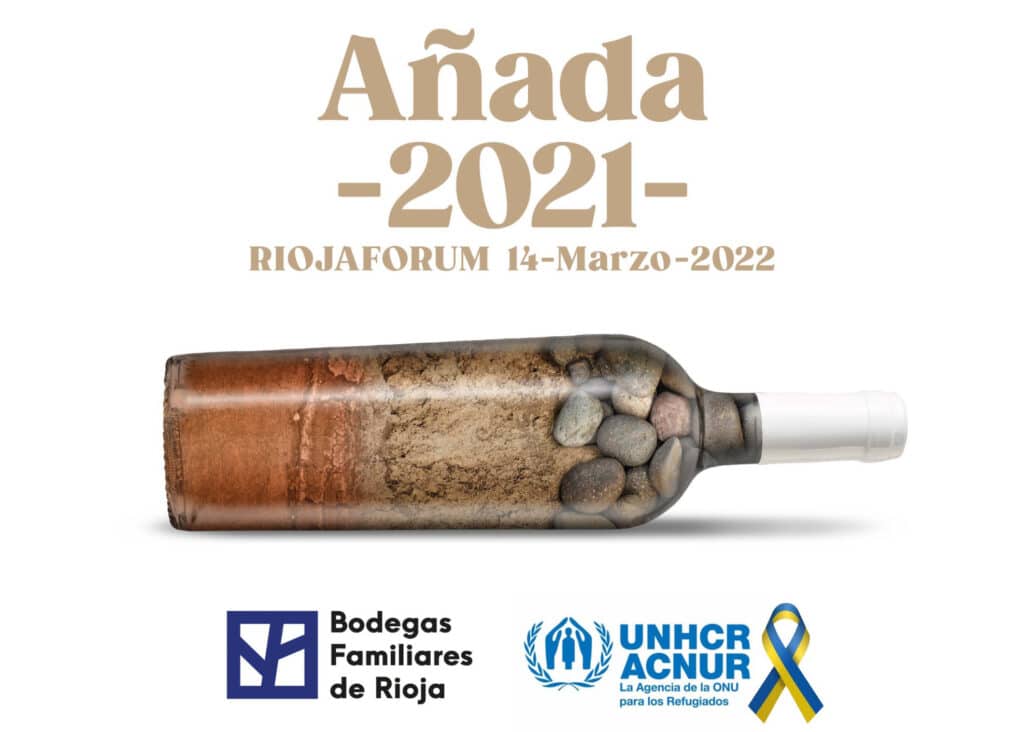 Once again, the Riojaforum foyer brought together the 39 Rioja Family Wineries, a record number to date, who proudly and expectantly presented the results of their 2021 vintage, first to professionals and then to the general public.
An event that provided first-hand knowledge of the character of the wines from the last harvest, marked by drought until mid-September and by the complications of rainfall with the harvest already underway in La Rioja Oriental, although with a more than satisfactory final result. In the words of the association itself: "Very good harvest in general and excellent for those who were able to wait and take advantage of the exceptional weather in October".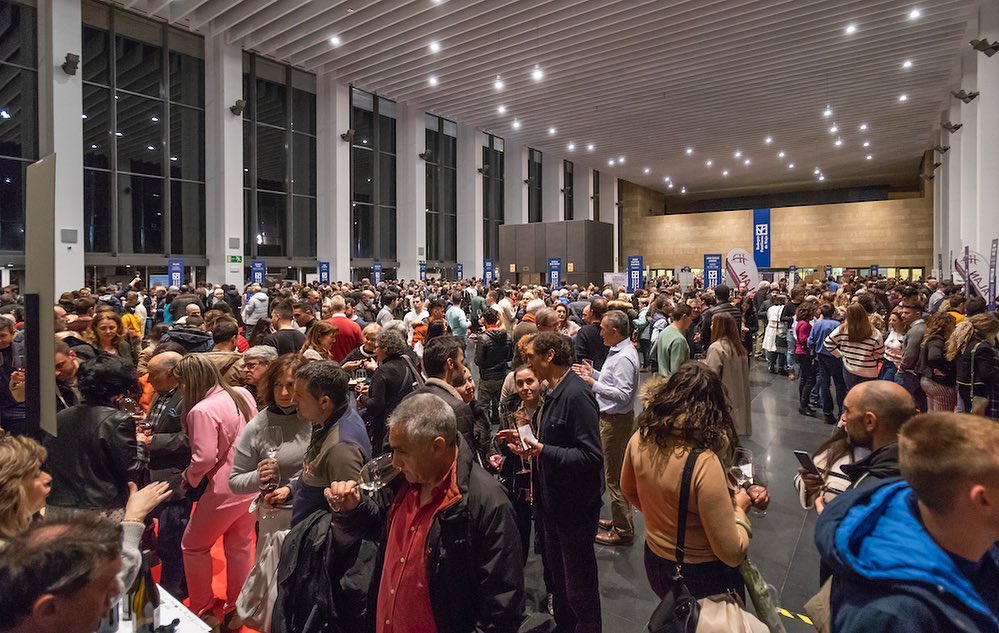 The varieties, climates, soils and different ways of understanding viticulture were evident at this event that allowed us to take a stroll through this diverse Rioja and see the results of the harvest of "a long and atypical vintage". From the coldest region in the Obarenes area to the most Mediterranean, passing through the Sonsierra, the banks of the Rioja Alta, Navarra and Rioja Baja, the Najerilla or the Iregua and the Leza.
The tasting presentations organised every year by the association Bodegas Familiares de Rioja are an important focus of attraction, not only for professionals, but also for the young public, with enthusiasm and vocation to get started in this exciting world of wine. At Argraf, we believe that events like these are essential to continue spreading and expanding the culture of Rioja wine, and that is why we support them with our sponsorship.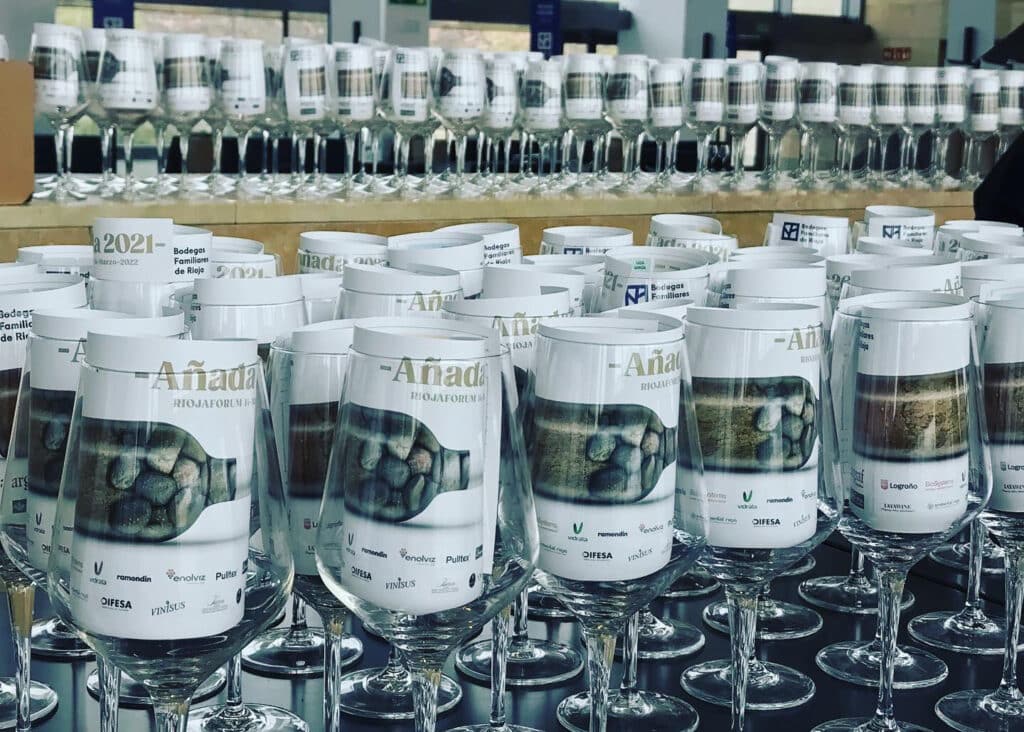 Finally, Argraf would also like to highlight the charitable nature of the initiative, which this year decided to donate all the proceeds from the sale of tickets, which amounted to 5,000 euros, to UNHCR, to help refugees from the war in Ukraine.
The 39 Family Wineries of Rioja:
Abeica (Ábalos), Alore (Andosilla), Alvia (Ventosa), Bagordi (Andosilla), Cor de Mei (Gimileo), Castillo de Mendoza (San Vicente), Cuna de Reyes (Nájera), David Moreno (Badarán), Dominio del Cárabo (Ábalos), El Vino Pródigo (San Vicente), Bodegas y Viñedos Eguiluz (Ábalos) Fernández Eguiluz (Ábalos), Finca de los Arandinos (Entrena), Finca Vistahermosa (Valle de Ocón), Gerardo Viteri (Assa-Lanciego), Hacienda Grimón (Ventas Blancas), Heras Cordón (Fuenmayor), Hermanos Hernáiz (Baños de Rioja), Ilurce (Alfaro), Jer (Huércanos), Juan Carlos Sancha (Baños de Río Tobía), Lecea (San Asensio), Leza García (Uruñuela), Mazuela (Cenicero), Navarrsotillo (Calahorra), Nestares Eguizábal (Galilea), Paco García (Murillo de Río Leza), Pago de Larrea (Elciego), Nivarius-Proelio (Nalda), Pedro Martínez Alesanco (Badarán), Perica (San Asensio), Quiroga de Pablo (Azofra), Ruiz Alfaya (Castilseco), Señorío de Librares (El Villar de Arnedo), Teodoro Ruiz Monge (San Vicente), Vallemayor (Fuenmayor), Villota (Laserna-Laguardia), Viña Ane (San Vicente) y Viña Ijalba (Logroño).